| | |
| --- | --- |
| Stage of the Tour: Jaca - Val Louron 1991 | |
The 1991 Tour de France had had a strange start. Greg LeMond had attacked on the first stage, after reaching 3rd place in the prologue, which granted him the yellow jersey. He had made his point: he was there to win, his shape was not as bad as people thought and he could, indeed, attack. He needed to sweep the criticism his 1990 tour win had brought. Many observers had been vocal about the Tour winner not winning a stage that year and wearing the yellow jersey only for the last day.
However, wearing the yellow jersey so soon was a burden LeMond could do without and when the Ariostea team claimed it for Sorensen after the TTT, it suited the Z team just fine. Greg LeMond even refused to dress in yellow when Sorensen broke his collarbone in Valenciennes. It was then for Thierry Marie to grab.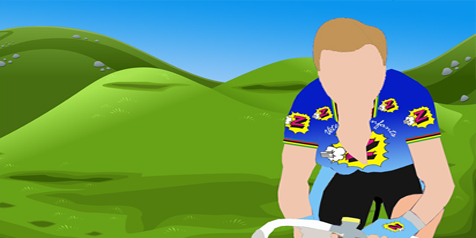 On stage 8, the first ITT saw Greg take the yellow jersey back with a solid advantage at GC : Breukink at 1'13, Indurain at 2'17, Bugno at 3'51, Leblanc at 4'20… Never in his Tour career had Greg LeMond been so well placed so early in the race. Most people thought the race was over. At this point, Greg's Tour palmares left little doubt : 3rd in 1984, 2nd in 1985, winner in 1986, 1989 and 1990. Apart for the « learning years » and « gunshot recovery years », where he was a no-show, he was basically undefeated in this race. And he was renown for making slow starts and a very strong last week. The Z team was seen as one of the best Grand Tour teams. Piece of cake, we all thought.
Strike 1 occurred en route to Jaca, the first mountain stage. The Castorama team took advantage of having two GC contenders (Leblanc and Fignon) to throw Luc Leblanc up front. He did it successfully, taking the yellow. Back in the peloton, Greg LeMond was strangely isolated, his team nowhere to be seen. The PDM team, that had been so useful in controlling the race in 1989 & 1990, had vanished during the first week, put down by a so-called « virus » (fancy new name for « I left my PEDs too long out of the fridge before injection »).
Not only Greg was on his own, but he lacked confidence too. After the race, he complained about the lack of cooperation from other leaders (except Gianni Bugno) in chasing Luc Leblanc and stage winner Charly Mottet. It was not in Greg's habits to panic and his opponents were just too happy to let the yellow jersey take charge. In fact, Greg's behavior was a sign, and not a particularly good one.
Eric Boyer (Greg teammate and 6th in the Giro that year) told us about that evening when we interviewed him last summer : « Greg was angry at us, angry at everyone but he was never mean. He said : « It's not lost yet, we can win the Tour but we'll figure it out as soon as tomorrow. I want you by my side. We have to make things work. ». ». To put it in Eric Boyer's words : the 1991 Z team was no good. Maybe just a tad less good than in 1990 but it made a world of difference.
Strike 2 happened the following day. It was THE great Pyrenean stage with no less than 5 climbs in 232km. Feeling he might not last for the whole stage, Greg launched an attack in the first half of the Tourmalet (3rd climb of the day). He was bluffing. It did not work well. Delgado and Fignon were dropped but so was Eric Boyer, his faithful teammate. Greg was left with Indurain, Bugno, Hampsten, Leblanc (in yellow), Chiappucci and Rué. The American did not look too great, either; his jersey was wide open and his eyes seemed to be far too deep down into their orbits.
It's in the last 500m of the Tourmalet that the planet of cycling shifted on its axis for good. Out of juice, Greg LeMond stalled as he had done on l'Alpe d'Huez in 1989. Not a pretty sight. Just a handful of seconds away, Chiappucci and Indurain had gone. They had sensed the shift. And just like that, things changed forever.

Watching the Val Louron stage, for us Greg LeMond Fans, is like watching the Titanic. You know the story by heart, you know for a fact the bloody ship is gonna sink but when the sailors ring the bell you still hope they're not gonna hit the iceberg. But they do. Every. Single. Time. Even writing this article is painful. I've escaped from it for the last 6 months, telling my GLF friends I'm gonna do it. I don't want to. But I kind of need to.
From that point on, the situation kept going worse and worse. Greg lost time as the Titanic's cargo hold was irremediably flooded. After Tourmalet came Aspin. It appeared that Greg's failing was not to be temporary. A stupid accident occurred when the Gatorade team car hit Greg from behind, pushing him to the ground. It didn't really matter. For a split second, Greg LeMond looked like he was relieved, not having to push the pedals anymore. He was sitting on the road and maybe it meant less suffering. But reflexes came quick and he got back on the saddle, only for more pain to kick in.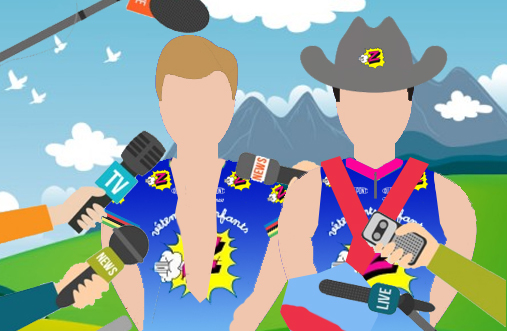 A life jacket came in the shape of Eric Boyer, in the valley leading to the last climb, Val-Louron. « I had been right behind Greg the whole time ! ». He told us, reliving it as if it was yesterday. The Titanic metaphor worked well on Boyer too, as he spoke as if there was still a chance to turn the tide « Had I been there in Aspin… We now know that it wouldn't have made much of a difference because Greg wasn't good anyway, but still… ».

Boyer heroically dragged Greg atop Val Louron, only to measure the vastness of the damage done; more than 7 minutes lost on Indurain & Chiappucci. He was now 5' down at GC. More worrying was his face at the finish. His skin was white, his gaze was lifeless. It was just not a healthy face. Sometimes, when a rider cracks you can read exhaustion, anger or frustration on his face but Greg looked sick, as if a vampire had drank all his blood out of him.
Much has been said about 1991 as the rise of EPO and it is true to some extent, but in Greg LeMond's case, 1991 marks the point of no return. This is when his body stopped being able to contain the lead that remains in his body since that hunting accident in 1987. This is when the machine that made Greg so great turned against him as the more he trained, the more poison got into his system. « Greg's problem was very atypical. It had never been seen. His body was starting to react in the worst possible way to training. We wouldn't know exactly for another 3 years. Greg still had lead pellets from his hunting accident, in his chest. In his heart ! It was poisoning him, little by little until it reached his mitochondria. It was a form of myopathy. » said Boyer.
Considering this, the 1991 Tour de France is not as bad as it looks. Greg LeMond achieved some solid time-trialling that year and reached the 7th place at GC. Certainly not enough by his own standards but given his condition and the magic potion used by some… Nothing to be ashamed of, really. I'm not even mentioning the chivalry shown by Greg on the last few stages, attacking every day until the Champs Elysées, because that's another story.
Watch our movie about this stage here.